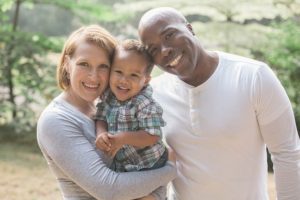 A family dentist is a dental professional who addresses the oral health needs of individuals in all stages of life. Their practice specializes in a wide range of dental services including fillings, cleanings, and sealants. But they also offer tooth replacement as well as crowns and bridges. Family dentists offer services to all patients at any stage of life because every person, no matter their age needs to maintain good oral health.
Benefits of Having a Family Dentist
Your family deserves dental care by qualified professionals. Having a family dentist has many benefits for every family member. Here are a few reasons your family needs to visit Saratoga Dentistry.
Having a Family Dentist is Convenient
The convenience of a family dentist is that appointments are simplified. You can make an appointment for one or more members of the family. You don't have to run from one end of town to the other. Just one stop and your teenagers and toddlers get the dental care they need.
Consistent Regular Services
For your family members to maintain good oral health, each person needs to visit the dentist for checkups at least twice a year. Routine care is important for everyone. Having a single dentist for the family means you can build confidence and trust in a single dental care provider. Your Saratoga, CA family dentist can provide the consistent care needed year after year.
Preventative Care for the Whole Family
Your Saratoga family dentist specializes in a wide variety of dental fields and applies them to people of all ages. Children need a different level of care because their teeth are still developing. Dental professionals help them learn oral care and preventative practices so they can continue to enjoy healthy teeth. As children get older, they may need teeth alignment treatment. It's better if it can be done while they are still young. The whole family can benefit from routine checkups and observing regular brushing and flossing. With proper dental care, family members can prevent gum disease, cavities, and other serious issues over time.
Eliminate Dental Anxiety
When a person experiences dental anxiety, they are less likely to seek the treatment they need. Having regular checkups as a family can help relieve these fears and anxieties. Children tend to develop dental anxiety at a young age and having a family dentist the whole family knows can help alleviate it.
Keeping Your Family Dental History
It is a significant advantage to have a lifelong family dentist. They will know your dental history so, if you have previous dental surgeries, allergies, sensitivities, or diseases they will have it all on record. Another benefit is that the dentist will be aware of any genetic conditions so they can be vigilant in treating your family and children.
Emergency Dental Services When You Need Them
When a dental emergency occurs it's important to get treatment immediately. It is helpful to know your dentist is available when you need them. The family dentist can be trusted to care for every member of your family. You don't have to go search for one. All you have to do is reach out and book an appointment.
Visit with A Saratoga Family Dentist Today
Having a Saratoga dentist for the whole family has a lot of benefits. Give us a call today and book your first appointment for you and your kids. At Saratoga Dentistry we are committed to providing dental care for your entire family from the youngest to the oldest. We can treat any dental problems that occur and help you maintain good oral health. Call us today!