What is I
nvisible braces –

InvisalignTM

Dr. Daniel Araldi is pleased to be an invisible braces provider (also known as invisalign). Invisalign is an attractive teeth straightening alternative to braces made from metal brackets and wires that instead allows you to straighten your teeth by wearing clear plastic aligners. Just like traditional braces, Invisalign retainers put pressure on your teeth to slowly move them into the desired position.
How Invisalign Works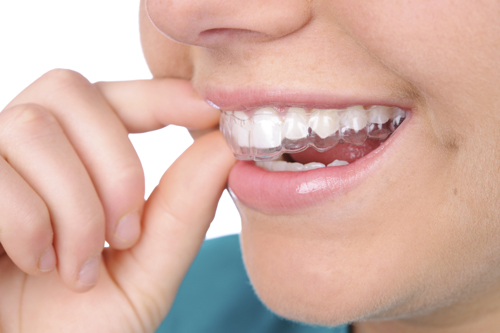 The term Invisalign or invisible braces is a trademarked name for a set of clear and removable retainers customized for you by your Saratoga dental team, Saratoga Dentistry. In your consultation, you will learn all about this procedure, including viewing a time-lapse computer program of what your smile might look like when you're done with treatment. After discussing your smile goals, Dr. Araldi provides our dental laboratory with dental X-rays and an impression of your teeth. A series of aligner trays is created and it is replaced with a new one approximately once every 14 days. In each set of retainers, you will receive one retainer for each row of your teeth that will be customized to fit your mouth perfectly as they gently move into position during the course of the treatment.
Benefits of I
nvisible Braces

Compared to Traditional Braces

You must follow several food restrictions when you wear metal braces, but this isn't the case with invisible braces, because you can remove your aligner to eat. This also makes it much easier to brush and floss your teeth. For the best and fastest results, we recommend wearing your invisible braces trays all day and night, except when you're eating or cleaning them. Since it isn't necessary for the Saratoga Dental team to tighten or adjust any wires on your retainers, you will only need to come in for check-ups approximately every six weeks, compared to monthly with traditional braces.
Invisalign Treatment Expectations
Each time you replace an aligner, the new device puts a slight amount of increased pressure on your teeth. The goal is for all teeth to move into position so that your teeth are being straightened within the timeframe needed for your custom treatment plan. Most of our patients wear between 18-30 removable retainers, and the average treatment time is 9-15 months.
Please complete the short form below to receive our complimentary special report on Invisalign.
To schedule a consultation
with Dr Araldi
Call (408) 257-5950
or request an appointment online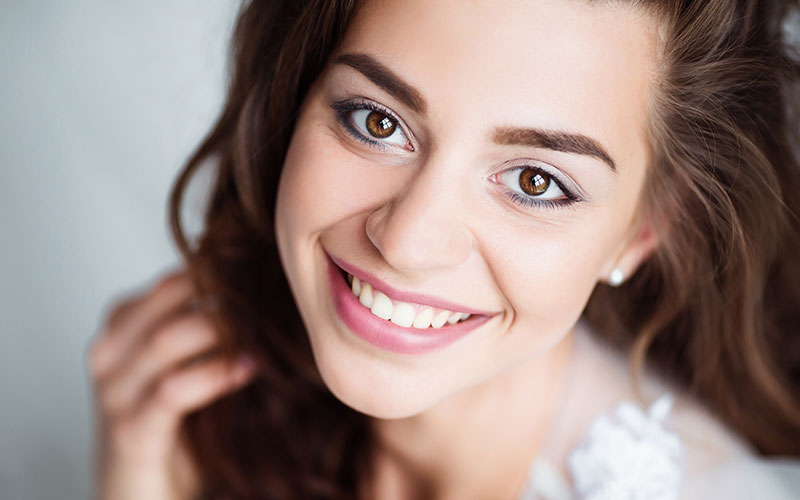 Traditional Orthodontics
In addition to our expertise in perfecting a smile and straightening teeth with tools like invisible braces​, for more complex cases we work in partnership with an incredible orthodontic specialist.
Based on what will be the best outcome for you, we can also use orthodontics in combination with veneers, crowns, cosmetic bonded fillings, or implants for the desired result and perfect smile.
Contact us when you're ready to have a teeth straightener with Saratoga Dentistry. We are accepting new patients and welcome you if you're in the Saratoga area as well as from our  surrounding communities of Golden Triangle, Saratoga Woods, Quito Village and Brookview. We'd love to help you craft your new smile!
To take advantage of our special offers
Call (408) 257-5950
or request an appointment online