Teeth Whitening (Bleaching)
Is tooth staining normal?
Sooner or later, everyone looks in the mirror and sees that their smile isn't as bright as it once was. There is actually some comfort in knowing that this is a common experience, and having your teeth whitened is also quite common. 
The food and drink we consume on a daily basis, such as soda, coffee, and tea, can eventually leave stains on the teeth. The same is true of lifestyle habits such as smoking. Even normal aging can eventually affect the brightness of teeth, and some staining is inevitable.
The good news is that you can get back that sparkle and a smile you're happy to share with professional teeth whitening from Saratoga Dentistry.
Dr. Araldi, with his many years of professional experience delivering cosmetic dentistry services including teeth whitening services, can help you achieve a significantly whiter smile with in-office and take home whitening treatment.
There are many tooth bleaching and teeth whitening gels on the market today. When we selected Opalescence Boost and KoR Whitening bleaching products, we wanted to provide our patients with options that were backed by science, and that would allow patients to reach their whitening goal with the best and most lasting results possible, without discomfort.
How does whitening work?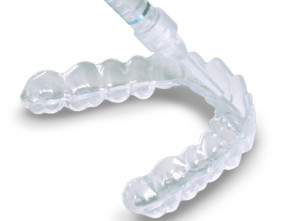 A whitening gel has a thick consistency, which allows the gel to stay in place and provide sustained peroxide release for superior whitening results. The distinct characteristics of the gel allow it to stay in place on the tooth with trays, allowing the peroxide to enter your enamel and do its job.
Whitening occurs as oxygen molecules from the whitening agent spread throughout the tooth and react with the discolored molecules in your teeth. This means that the entire tooth is whitened, even if the whitening gel isn't in contact with every part of the enamel.
What are my options for teeth whitening?
We offer both in-office and take-home whitening treatment. We can even start with a single in-office treatment and send you home with a professional take-home kit, which is surprisingly easy to use, extremely effective and offers the advantage of providing continuous whitening, saving you another trip to the dentist.
Dr. Araldi will customize take-home trays especially for your upper and lower rows of teeth. All you need do is fill them with whitening gel and wear them at home on your own schedule. Unlike store-bought options, their durability and custom shape ensure that the gel surrounds your teeth evenly.
Just store your trays and whitening solution in a safe place, then take them out when you're ready to brighten your teeth again.
The trays are lightweight and portable, which means you can take them along wherever you need to go.
Most of our patients see a noticeable difference right away, especially noting that professional at-home teeth whitening delivers superior results over anything they have tried from a drugstore or retail establishment.
You lead a busy life working, taking care of your family, and participating in your community.  Sometimes it can feel like there's no time to really take care of yourself. At-home teeth whitening is quick, convenient, and affordable.  It's also something nice you can do for yourself. Everyone deserves that once in a while!
If you're ready for a beautiful smile, contact our Saratoga dental office, the best teeth whitening dentist in Saratoga CA to learn more! We also serve patients in the surrounding communities of Saratoga Woods, Bucknall, Brookview and Quito Village.
To schedule a consultation
with Dr Araldi
Call (408) 257-5950
or request an appointment online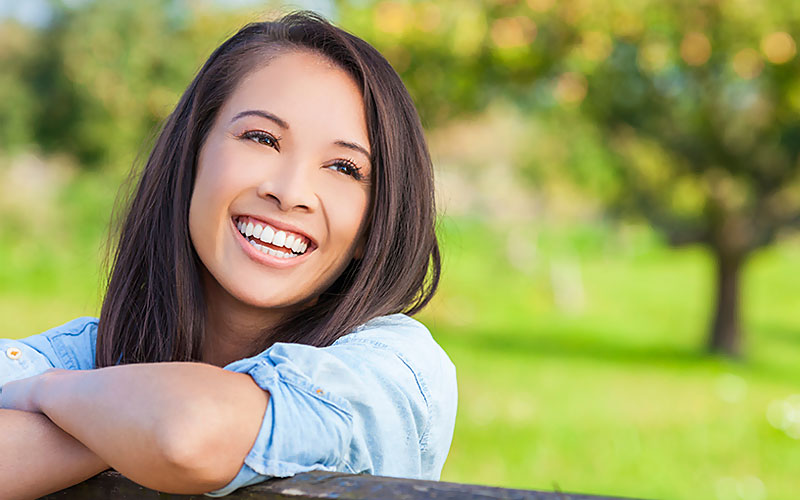 To take advantage of our special offers
Call (408) 257-5950
or request an appointment online