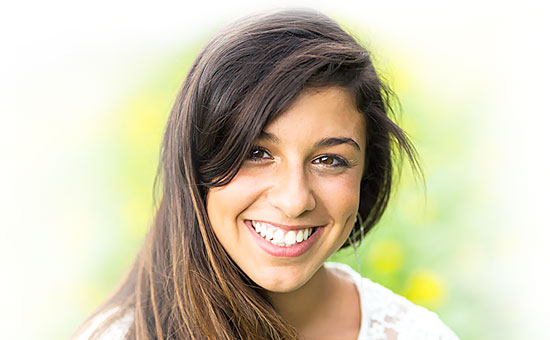 We know you have a choice, so when you decide to entrust us with your care, we take it seriously. The following sums up the philosophy of Dr. Araldi and the dental team at Saratoga Dentistry towards our patients.  We Want…:
Our patients to feel like they've been cared for
To always do the right thing for our patients, whatever best serves our patients' needs
People to be happy with the care they've received in our dental office
With that in mind we'd like to share why we think you'll feel good about choosing Saratoga Dentistry as your trusted local dentist, whether you're in Saratoga, Saratoga Woods, Brookview, Quito Village or even in West San Jose and surrounding communities.
1. We take the time to get to know you.
We're members of this community and care about it, and the people in it, in a very real way. That's before they're even our patients! As a dental office, we make it a point to get to know our patients personally. We want to understand your needs, and why you've come to us, whether it's for your regular check-up or a specific treatment. We consider our patients family and we think they feel that from us when they come in.
You won't find a better dentist than Dr. Araldi! He is a true professional! And his support staff is top notch also. He recently replaced a crown and a filling for me. I would give Saratoga Dentistry and Dr. Araldi a ten star rating, if it were possible.
2. We understand that your finances matter.
We don't take lightly that our patients are paying us for treatment. We consider it vital to always explain (and explain again, if necessary) all insurance and treatment needs. We also try to be creative in setting up financial plans when you need it, and give detailed instructions when patients need to help with the insurance process.
Dr Araldi and his staff are not only great with patient care and treat everyone fabulously, but the quality of the actual work goes beyond anything I have ever experienced. So if you combine the patient care with the quality of the work, you have an excellent dentist and that is what Dr. Araldi has created.
3. Dental treatment is conservative and developed especially for you.
You are always a part of the decision process when it comes to your treatment. We make sure you completely understand your options and can, therefore, help decide what is best for you.
Doctor Araldi is GREAT! His staff is extremely helpful, they are doing their best to accommodate your needs. Gloria is a riot. The dental hygienist is terrific as well. We are absolutely happy and blessed to be their patients.
4. Comfort is high priority.
The dental office is not the first place many people think about when envisioning a comfortable environment. We try to make it so much better than what one expects. Treatment is kept comfortable. We even have TVs (with streaming service) at every dental chair. Warm blankets, too!
Dr. Araldi & his staff are the best. They've been taking care of our oral health for so long…our adult children & families are going on their own now. Not only will you get the best work, including diagnosing anything preventative. But you'll leave in good spirits from the positive, helpful & sometimes hilariously funny conversations that might arise from this fun staff. I highly recommend!
5. Advanced Dental Technology.
Dr. Araldi and hist entire team have the highest level of training and wisely use the latest technology like CAD/CAM engineered crowns. Continuing education and expanding knowledge of new treatment is not just a licensing requirement here; it's a true passion.
I take my hat off to Dr. Araldi and staff for patiently supporting me to take good care of my teeth for many years. They are all so friendly and happy in their work that it is a pleasure to go to the dentist. Plus, the care is excellent and the equipment state of the art.
To take advantage of our special offers
Call (408) 257-5950
or request an appointment online