Parents can have their hands full trying to find a pediatric dentist. Your family dentist can also be your children's dentist. It's important to find a dental practice in Saratoga that you are comfortable with when it comes to caring for your kids. It's not a decision to take lightly, since your child's dentist will provide hands-on care for them and educate you on preventing problems like tooth decay and helping your child maintain good oral health.
What age groups do pediatric dentists work with?
Generally, pediatric dentistry refers to children 6 months of age to about 12 or 13 years of age. That's when they get their final set of adult teeth. But Dr. Araldi sees children into their teen years and even into adulthood. He is knowledgeable of the issues common to adolescent oral development. Most of the time, children are considered adult patients after they reach the age of 18.
Benefits of a Children's Dentist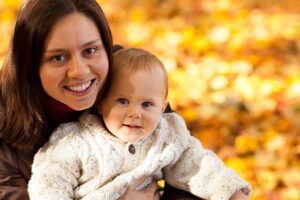 As a parent of a child or teenager, it's important to find a children's dentist both you and your kids trust. There are a few benefits of choosing a pediatric dentist.
Calmer Dental Visits for Kids
Visiting the dentist is often stressful for children. Dr. Araldi works with children regularly and makes it a goal to keep them comfortable during their visits. When a child is comfortable with a dentist, the appointment will go much smoother, and they will be eager to visit again.
Awareness of Common Childhood Oral Health Issues and Habits
A kid's dentist understands habits like thumb sucking and teeth grinding that can lead to dental problems later on. They work closely with parents to find creative solutions to help stop these types of behaviors and help improve their oral health.
Understanding of Children's Growth and Changes
The body undergoes many changes from birth to 18 years of age. When it comes to oral health, as the child grows, the jaw moves and changes shape. It's important to work with a dentist who can provide care during these growing years. Pediatric dentistry deals with the various stages of growth and helps ensure a healthy smile all along the way.
Preventative Dentistry
A children's dentist will be committed to helping children learn about oral hygiene and teaching them good habits. Their goal will be to prevent tooth decay and other oral health conditions. Dental sealants and fluoride treatments are essential parts of preventative treatments your child's dentist will recommend.
Where can I find a pediatric dentist?
There are several ways for you to find a children's dentist near you. Here are a few ideas to help you get started in your search.
 

Ask other parents for their recommendations.

Talk to other parents you know and ask them about their child's dentist. They are usually honest about the type of treatment their child has received and if the dentist made their child feel comfortable and at ease during dental procedures.

 

Check online reviews.

Start with a search for a pediatric dentist near you. Then check the reviews. Yelp! Is a good resource and helpful when you are looking for dental services. Reviews can be helpful, and they can give you an idea of the experiences patients have had.
Schedule Your Child's Appointment with Saratoga Dentistry Today!
If you live in the Saratoga, CA area and are looking for a dentist who can provide dental care for your child or children, call us! Call 408-741-9224 to schedule a consultation with Dr. Araldi. Or use our convenient online form to request an appointment.