It's that time of year again, when we're all on the hunt for the perfect gift. Some people are easy – a gift card, a bottle of wine, etc. – and some can be a real challenge.
But that's half the fun, isn't it? The hunt for the ideal gift!
Thankfully, there are a lot of fantastic gift shops in and Saratoga where you can find unique, quirky gifts. Here are five to explore this holiday season/
The Barn Owl (Saratoga)
This fun home and gift shop is a treat to browse. There is an eclectic assortment of items to comb through, from home decorations to kitchen goods, knickknacks, garden ornaments, and general gift items. It's not hard to find a great gift here!
Out of the Envelope (Los Gatos)
It's not gift-giving season without cards, right? Out of the Envelope takes the whole idea of card shops to the next level, with custom printing and personalization, embroidery, custom envelopes, personalized cards, and more – and yes, they have an assortment of gifts, too. We're recommending them for the holiday season, but in truth you'll find a lot to like here for ANY kind of special occasion.
Cosmos Gift Shop (Santa Clara)
With a wide selection of housewares, cosmetics, clothes, and other great giftables, most of it with an Asian flair – they bring in a lot of goods from Korea, Japan, and elsewhere – Cosmos is a great shop for when you want to find a gift you won't find anywhere else. The employees are very polite, too.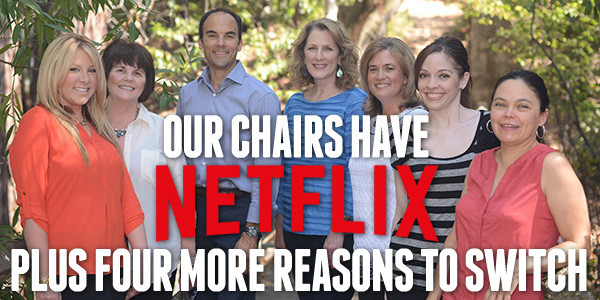 Fat Robin (Saratoga)
This is a party-focused gift shop that has everything you'll need for a gathering at your home – dishware, stuff for the kitchen, etc. – as well as a great assortment of unusual and interesting gifts. You can even put together gift baskets! If you're having a party and gifts will be given, this is a great place to handle both at once.
Voluptuary (Los Gatos)
Clothing, jewelry, fragrances, candles, and accessories: this is an awesome small town boutique with lots of eye-catching goods that would make great gifts. They carry a lot of niche lines you won't find in larger retail stores, and the employees are smart, friendly, and know their stuff. If you're shopping for a woman, this is a great place to stop!
We love the holiday season and we love giving gifts, so it's always a treat to find a shop that is unlike any other. We think these five fit the bill, but we know there are many others out there.
Know of a great local gift shop with interesting gifts? Let us know about it in the comments!