There are a lot of things to love about Saratoga. Its community events. Its great access to nature. Its local businesses. And of course, its people.
Most people in Saratoga are just regular folks, working hard every day and enjoying what life has to offer. A few, however, have seen their work result in international fame. Here are five of them:
Steven Spielberg, director
Names don't get much bigger than Steven Spielberg. This acclaimed director has made some of the most beloved films of all time, including Jaws, Raiders of the Lost Ark, Jurassic Park, and E.T.: The Extra-Terrestrial.
Spielberg spent his senior year in high school at Saratoga High School, during which time he wrote for the Saratoga Falcon student paper. From there, he would go on to become a legend.
Joan Fontaine, actress
Academy Award winner (and two-time nominee) Joan Fontaine spent her childhood in Saratoga, where she attended Los Gatos High School. By the 1930s, she began to build her career as an actress, including two with Katharine Hepburn (A Million to One and Quality Street).
By 1940, she had become a bona fide star in her own right, nominated for an Oscar for her role in Alfred Hitchcock's Rebecca, and then winning one the following year for Hitchcock's Suspicion.
Joe Murray, animator
You may not know Joe Murray, but chances are good you know some of his creations, such as the animated series Rocko's Modern Life and Camp Lazlo. Murray isn't front Saratoga, per se, but he created the series in his studio here.
The work he did in Saratoga spawned a big hit among kids and adults alike, a series that lasted more than 50 episodes and is now a beloved cult classic.
His Camp Lazlo was in some ways even bigger, lasting more than 60 episodes and winning numerous awards, including three Emmys and three Pulcinella Awards.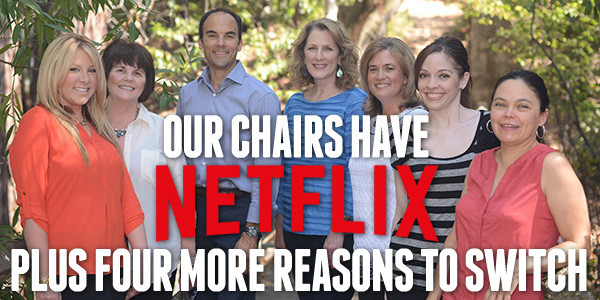 Vienna Teng, singer
Vienna Teng's immense songwriting talents have resulted in a string of five acclaimed albums and world recognition for her work. She was born here in Saratoga, where she began playing classical piano at an early age and ended up being salutatorian of her Saratoga High School graduating class.
Her professional music career began to take off in 2002, and she was soon noticed by NPR, David Letterman, and many others. Even more amazing, she continued to pursue her MBA and MS even while maintaining a successful music career.
Patrick Marleau, hockey player
No San Jose Shark has scored more goals than Patrick Marleau, captain of the team from 2004 to 2009. In fact, he also leads the team in all-time points, shots, and more.
He's one of the few NHL players to have played in over 1,400 games and is a two-time Olympic Gold Medalist. He is even a two-time nominee for the Lady Byng Memorial Trophy. When choosing a place to settle down with his family, Marleau chose Saratoga.
Pretty impressive group of people, and a group we are proud to associate with our town!