There is a lot to love about living in Saratoga. It's widely considered one of the most desirable towns in California to live and work for a reason: it's a beautiful historic community!
Throw in the fact that the people are wonderful, the weather is great, and the scenery is gorgeous and you've got a place we're proud to call home.
There is a little more to Saratoga than "just" the fantastic people and great quality of life, though. Take a look at these 15 things you might not know about this amazing community:
1. Saratoga's original name was McCarthysville. The town was formed around a toll, which was located at the present day intersection of Big Basin Way and 3rd St.
2. Other names for the town included Toll Town and Bank Mills. The name Saratoga was made official in 1865.
3. Legendary actress Joan Fontaine, who was twice nominated for an Academy Award for her roles in Alfred Hitchcock films (winning once), lived in Saratoga before hitting it big.
4. In 2009, Saratoga was named one of the top 20 most educated towns in the United States.
5. The town of Saratoga was made a California Historical Landmark in 1950.
6. Saratoga's Hakone Gardens was a filming location for the Academy Award winning film Memoirs of a Geisha, released in 2005.
7. CNN/Money ranked Saratoga number 4 on its 2008 list of top earning towns.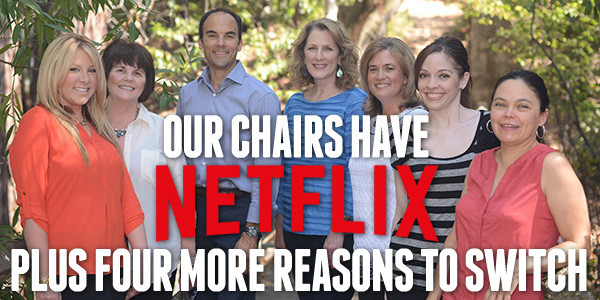 8. Sanborn County Park plays host to the only outdoor Shakespearean theater company in Silicon Valley.
9. Had Saratoga not incorporated in 1956, it would have been annexed to San Jose.
10. Saratoga is named after a city on the other side of the country, specifically Saratoga Springs, New York.
11. Legendary filmmaker Steven Spielberg, who directed Jaws, E.T.: The Extra-Terrestrial, Raiders of the Lost Ark, Jurassic Park and others, is a graduate of Saratoga High School.
12. Saratoga is home to the Villa Montalvo, a historic landmark resting on some 175 acres. It has played host to notable figures like Jack London, Ethel Barrymore, Mary Pickford, Douglas Fairbanks, and Edwin Markham.
13. The town's Mountain Winery was made famous in part by legendary actor and director Orson Welles (Citizen Kane), who voiced the famed slogan, "We will sell no wine before its time."