Why Our Patients Choose Us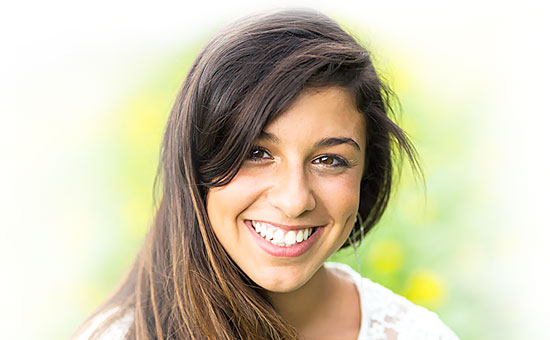 We know you have a choice, so when you decide to entrust us with your care, we take it seriously. The following sums up the philosophy of Dr. Araldi and the dental team at Saratoga Dentistry towards our patients:
We want our patients to feel like they've been cared for
We want to always do the right thing for our patients 
We want to serve well
We want people to be happy with the care they've received in our dental office
With that in mind we'd like to share why we think you'll feel good about choosing Saratoga Dentistry as your trusted local dentist whether you're in Saratoga, Saratoga Woods, Brookview, Quito Village or even in West San Jose!
1. We take the time to get to know you.
We're members of this community and care about it, and the people in it, in a very real way. And that's before they're our patients! As a dental office, we make it a point to get to know our patients personally. We want to understand your needs and why you've come to us, whether it's for your regular check-up or a specific treatment. We consider our patients family and we think they feel that from us when they come in.
2. We understand that your finances matter.
We don't take lightly that our patients are paying us for treatment. We consider it vital to always explain (and explain again, if necessary) all insurance and treatment needs. We also try to be creative in setting up financial plans when you need it, and give detailed instructions when patients need to help in the insurance process.
3. Dental treatment is conservative and developed especially for you.
You are always a part of the decision process when it comes to your treatment. We make sure you completely understand your options and can therefore help decide what is best for you.
4. Comfort is high priority.
The dental office is not the first place many people think about when envisioning a comfortable environment. We try to make it so much better than what one expects. Treatment is kept comfortable. We even have TVs (with Netflix) at every dental chair. Warm blankets, too!
5. Advanced Dental Technology.
Dr. Araldi and hist entire team have the highest level of training and wisely use the latest technology like CAD/CAM engineered crowns. Continuing education and expanding knowledge of new treatment is not just a licensing requirement here; it's a true passion.
Want to know more? Give us a call, send us an email, or make an appointment!
To take advantage of our special offers
Call (408) 257-5950
or request an appointment online