When we're not in the office helping our patients feel more confident, we like to be outdoors with our families – and thankfully, our area is rich with places to go. Here are six of our favorites:
1.  Wilder Ranch State Park
Boasting an impressive 34 miles of trails for hiking, biking, and horseback riding, Wilder Ranch State Park has some of the most beautiful scenery in our immediate area. It's enough to overwhelm any Saratoga dentist you meet!
Trails wind through valleys and across terraces, views are spectacular, and there are historic gardens on site to visit. The trails and sights are so extensive, Wilder Ranch can be a place for a quick afternoon out or for a more serious, extended hike.
2. Lexington Reservoir
Speaking of the Lexington Reservoir, it provides a great place for families to indulge in some outdoor exploration all on its own. Located on the Los Gatos Creek, it's the third largest reservoir in Santa Clara County.
Hiking trails surround the reservoir and provide fantastic views of the water and of Silicon Valley. It's also the centerpiece for the Lexington Reservoir County Park, which features rowing, fishing, and more. As dentists in Saratoga, CA, we love this park!
3.  Sanborn Park and Ranch Lake
The sprawling Sanborn Park is nearly 4,000 acres, with a wealth of trails befitting its grand size. This park is heavy with forest, making it ideal for serious hikers.
In addition to the beautiful Ranch Lake, the park also plays host to the first segment of the Bay Area Ridge Trail, with at 500 miles long circumnavigates the entire Bay region. That's quite a hike!
4.  Los Gatos Creek Trail
The Los Gatos Creek Trail is a fantastic 10-mile trail that is suitable not only for a great family hike, but that is also good for cyclists, skaters, serious hikers, and others. It extends from the Lexington Reservoir all the way into San Jose to Meridian Avenue.
This means the trail not only provides extensive walking through some of the most gorgeous nature our area has to offer, but it also connects a number of key areas. You can find access points at East Main Street at College Avenue, Miles Avenue, through Oak Meadow Park, Vasona County Park, and from the Lexington Reservoir.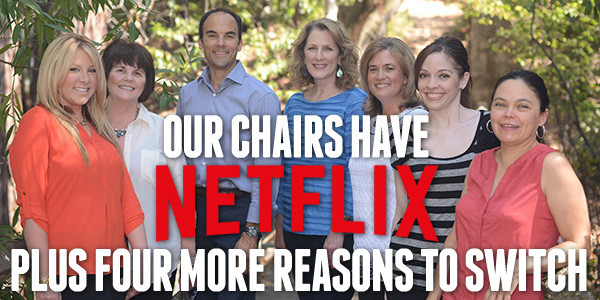 5.  Fremont-Older Preserve
The Fremont-Older Preserve is a 739-acre swath of natural land that also has close proximity to Stevens Creek County Park. With a wealth of hiking trails, gorgeous open meadows, tall hills and more, it's an oasis for the family right on the fringes of urban sprawl.
There is limited access for cyclists and horse riding, too. That means it's a terrific place for the family, with plenty of rooms to explore. Dogs on leashes are welcome!
6.  Point Lobos State Natural Reserve
Yes, this is located in Monterey, so it's a bit of a drive, but it's worth it! Located along a gorgeous coastal area, the park features some of the loveliest scenery in the region. Trails wind here and there, giving you access to historic sites and more.
Please keep in mind that dogs are not allowed in this park, not even in a vehicle, so if you usually include your dog in your family outdoor adventures, she'll have to stay home for this one.